Chairside milling at its finest.
The Cameo CMW-400 wet milling machine is a 4-axis mill perfect for digital processing of dental materials such as glass ceramic, premill abutments, and composite materials. Equipped with a high-performance and powerful 80,000rpm spindle, the machine can mill various materials more quickly.
It is also equipped with a 3-position holder for glass ceramic and PMMA and a 6-position tool changer to realize automatic tool change when switching between different materials.
Features
4-Axis wet milling
High-speed 80,000rpm Spindle
Glass-ceramic, composite, and preform abutments
Integrated CNC Controller
Extreme Accuracy <0.002mm
Hi-Definition Touchscreen
HyperDENT and MillBox compatible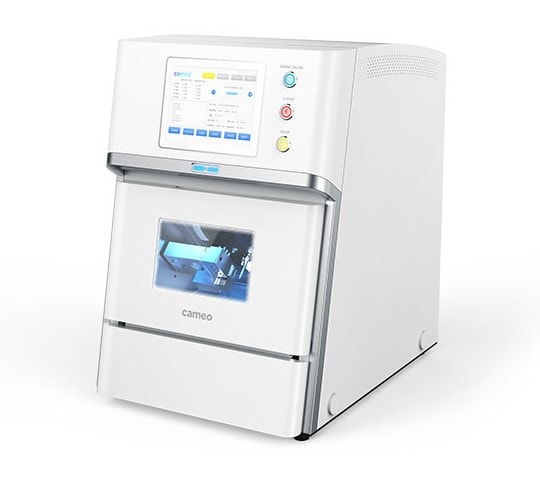 It's all about the patient:
It's simple, more and more patients are demanding single-appointment dentistry.
85% of patients would prefer same-visit dentistry
50% would pay more to receive a restoration in one appointment
67% would travel farther
Two out of three would change dentists to book a single-visit appointment
Same-visit crowns are the No. 1 patient-requested dental technology